Two AFN12/8 cranes sailing towards the bottom of the world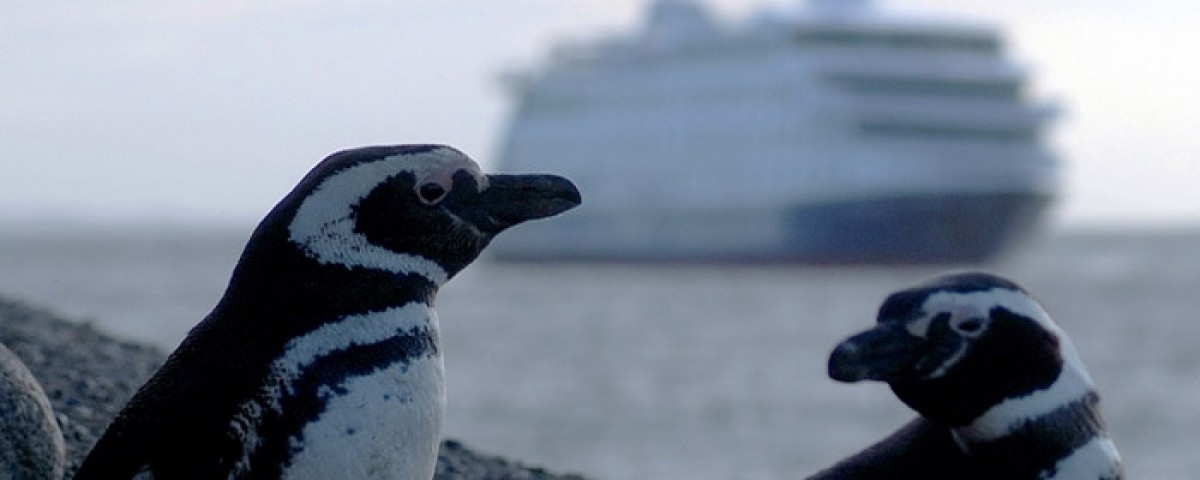 New Patagonian cruise ship nears completion
Ventus Australis – the new ship being built for Patagonian cruise line, Australis, for 'bottom of the world' expedition voyages to Cape Horn and the glaciers and fjords of Tierra del Fuego – is nearing completion and poised to meet water for the first time.
Latin for southern wind (Australis – southern; Ventus – wind), the new, 210-passenger Ventus Australis is being constructed at a shipyard in Valdivia in southern Chile ahead of her launch on January 2, 2018, in time for Australis' 2017/18 summer season of cruising in Patagonia.
The ship will be floated out shortly for the final construction phase.
Tailor-made for cruising on the southern tip of South America, Ventus Australis replaces the smaller, 136-passenger Via Australis, which was built in 2005 and sold recently to Lindblad Expeditions. Ventus Australis will be a twin sister to the 210-passenger Stella Australis, launched in 2010, which continues to offer expedition voyages through the channels and fjords of southern Chile.
When she commences service, Ventus Australis will offer four-night cruises from Ushuaia in Argentina to Punta Arenas in Chile or return – the two southern-most towns in the world.
Australis is the only operator to offer regular cruises through the region, with the family-owned Chilean cruise line also offering more opportunities for travellers to step ashore on fabled Cape Horn than any other line.
Like Stella Australis (Latin for southern star), Ventus Australis will offer cabins with extra-large panoramic windows (almost floor to ceiling) so guests can enjoy vistas of spectacular scenery bathed in extended summer daylight. All guests will be offered complimentary, guided excursions and nature lectures as well as a free open-bar. Cuisine aboard includes local dishes as well as Chilean and Argentine wines. English and Spanish are spoken onboard.
Australis has indefinitely frozen fares for its 2017/18 and 2018/19 summer seasons at the same level as those for the recent 2016/2017 season, and is also offering a 10 per cent discount to passengers who combine two four-night cruises to create an eight-night exploration of the spectacular fjords of the Magellan Strait, Beagle Channel and Tierra del Fuego.
Fares for four-night sailings aboard Ventus Australis in the 2017/18 and 2018/19 seasons are available from UScopy440 person, twin-share. A combo eight-night cruise is available from US$2592 per person, twin-share, including a 10 per cent discount. Prices include guided excursions ashore and beverages through an open-bar.