Hs.Marine on the Askival / Beinn Na Caillich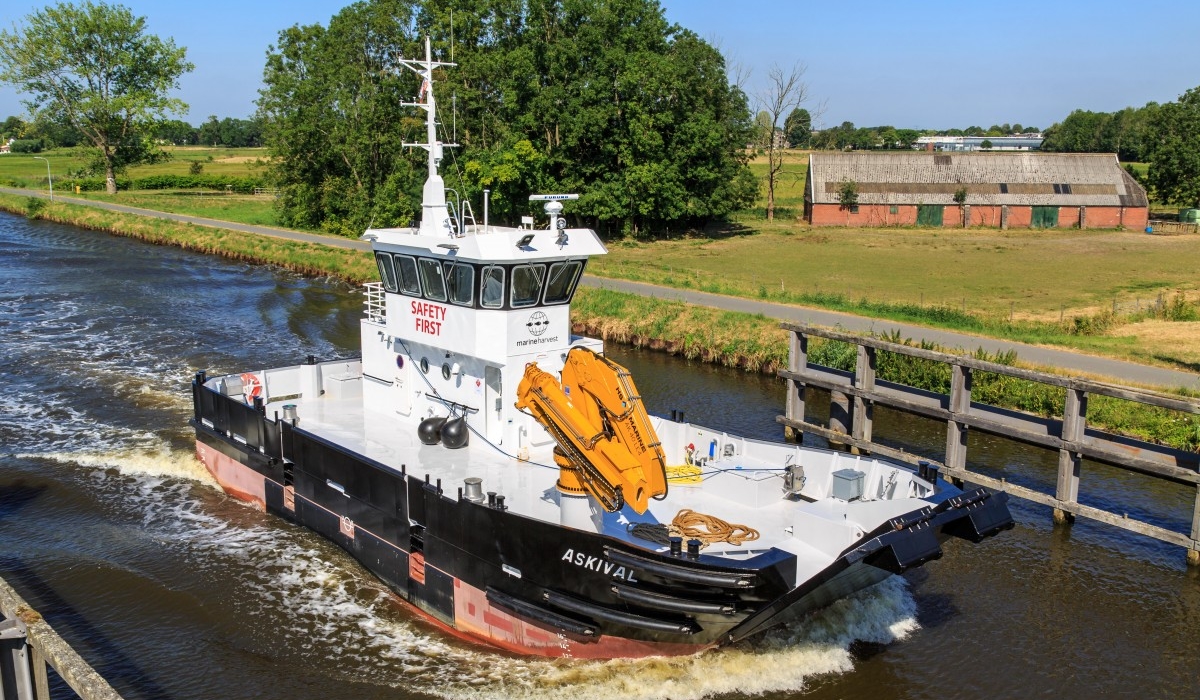 Marine Harvest Scotland sign new orders with Dutch company, Nauplius Workboats.
The salmon farmer's Scottish operation are investing in a new ship building contract signed with Gerrit Knol of Nauplius Workboats in Holland. The agreement will see the provision of a further four vessels, with the same side wheelhouse design as the newly completed two landing utility vessels, Askival and Beinn Na Caillich.
On a Facebook post, the company said that the new vessels will incorporate some slight design improvements after feedback from Marine Harvest's operators during the first few weeks of the new vessels being in service.
Sites at Uist and Barra (Outer Hebrides) will see two of these new vessels arrive in 2019, one in August and one in December. Muck (Inner Hebrides) will also receive one in August and the last vessel will arrive in Carradale (Kintyre) before Christmas 2019.
The post added that "Nauplius Workboats have built seven site vessels for MHS so far, the first few vessels were landing craft design with aft wheelhouses. The second lot of vessels were forward wheelhouse 15m utility vessels and the last two that Nauplius Workboats produced were the newly designed, side wheelhouse which is a hybrid design between a landing craft and multicat vessel."
By Owen Evans