Folding crane platform for better use of deck space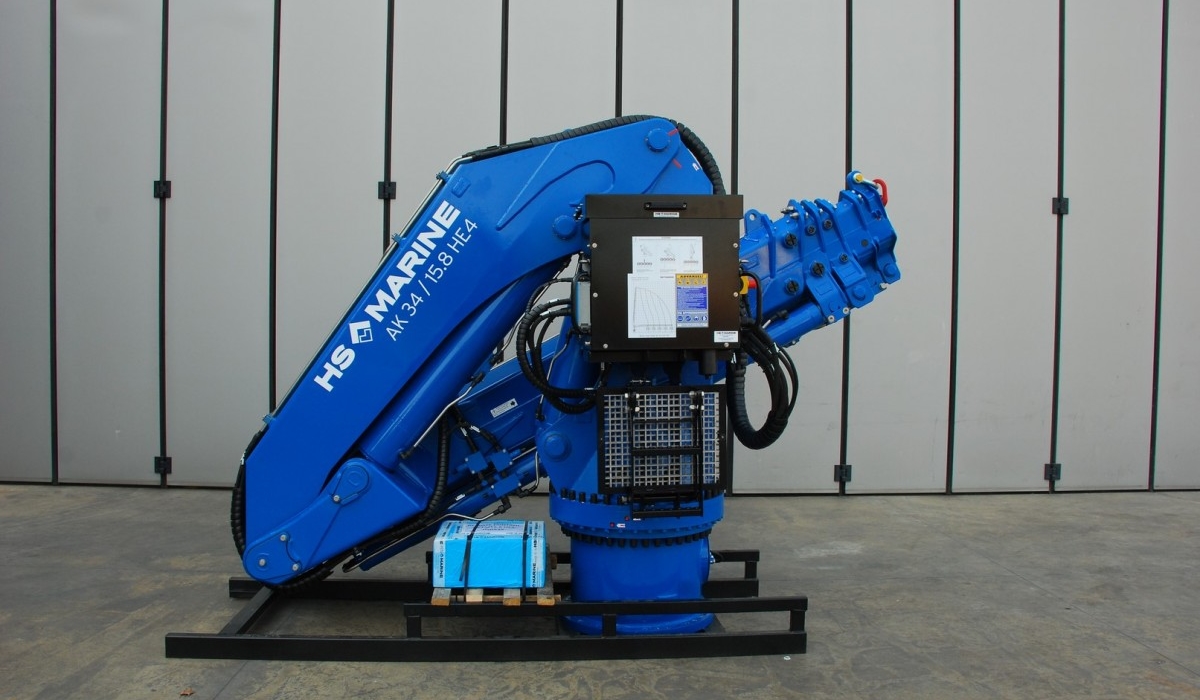 A relatively straightforward innovation by HS Marine is proving the point that the simple ideas are often the best.
"On workboats you usually have a very limited, small space around the crane," says Giovanni Patini of HS Marine, so making sure both controls and ladder are secure and out of the way keeps the footing clear and lends an element of protection.
To this end, the company has started to offer a neat microconsole (the official name is a Standing Platform of Foldable Type), mounted on the crane's column. Easy to open with big, sturdy handles, it turns with the slewing movement of the crane so the operator keeps clear sight of the hook. Inside, the hydraulic lines sit in a rank of tidy, rigid stainless steel pipes alongside their controls. In the top section sits the radio receiver, for remote control.
The ladder stows neatly away under the 65cm wide case and when closed, the front projects only 45cm away from the crane column – the height varies according to the size of the crane. Of course, "there's a big red emergency 'stop' button" on the outside added Mr Patini.
It's proving so popular that HS Marine is now working at integrating it with the electronics too: Mr Patini described this as "very challenging" as it's not easy to relocate all the electric/ electronic devices into such a small box "but we've found some smart solutions and we're very confident of the final result" he added. "Our goal is to have it ready before summer 2018."
By Stevie Knigh