AKC370/20 HE3 cranes on the Zwerver III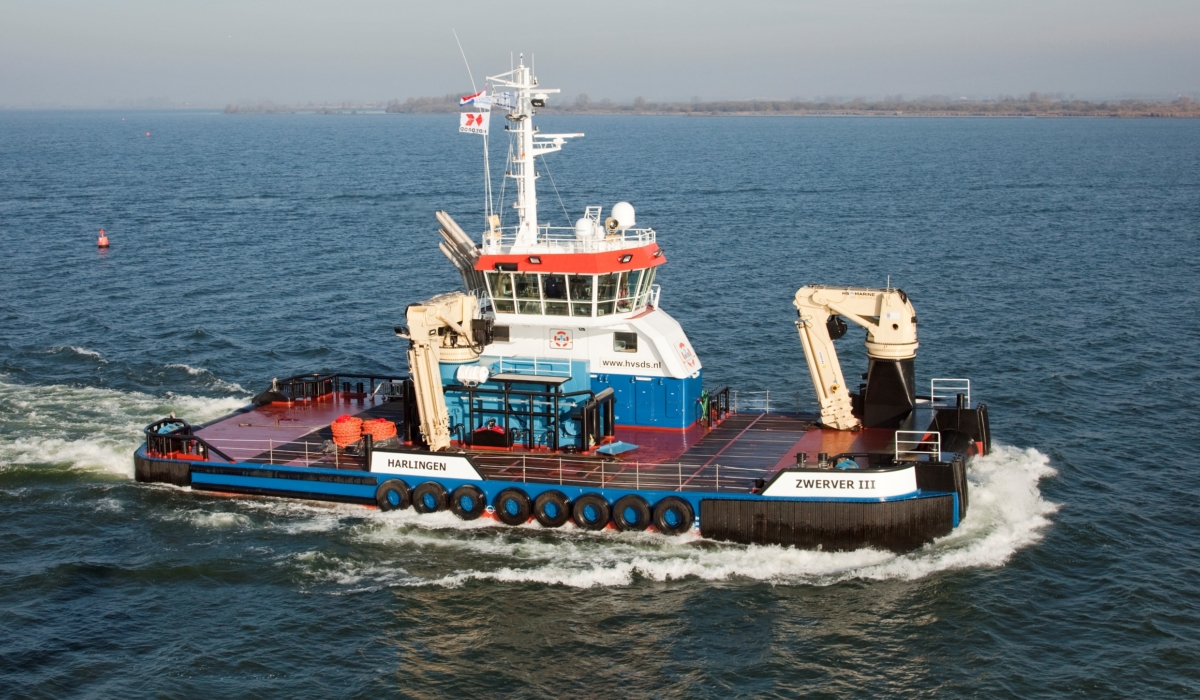 Multi Purpose DP-1 support vessel "Zwerver III" is playing multiple rules during the construction of Racebank OWF at the E-Coast of U.K.
The vessel started on Racebank OWF with the 1st phase of PLGR operations in August 2016, chartered by Offshore Marine Management. This project took about 10 days to finalize.
During January 2017, the vessel was chartered by Jan de Nul NV to carry out additional massflow excavation on the export cable which was laid in 2016.
This excavation was carried out by using the TRS-2 massflow tool of Rotech Subsea Ltd., and was finished according schedule. The tool with a weight of 12-13 tons was handled by vessels crane.
During March 2017, the vessel is mobilised again for the 2nd phase of PLGR operations. Offshore Marine Management is again our contractor for these operations.