AKC 370/20 HE3 in anchor-handling operation on the Zwerver II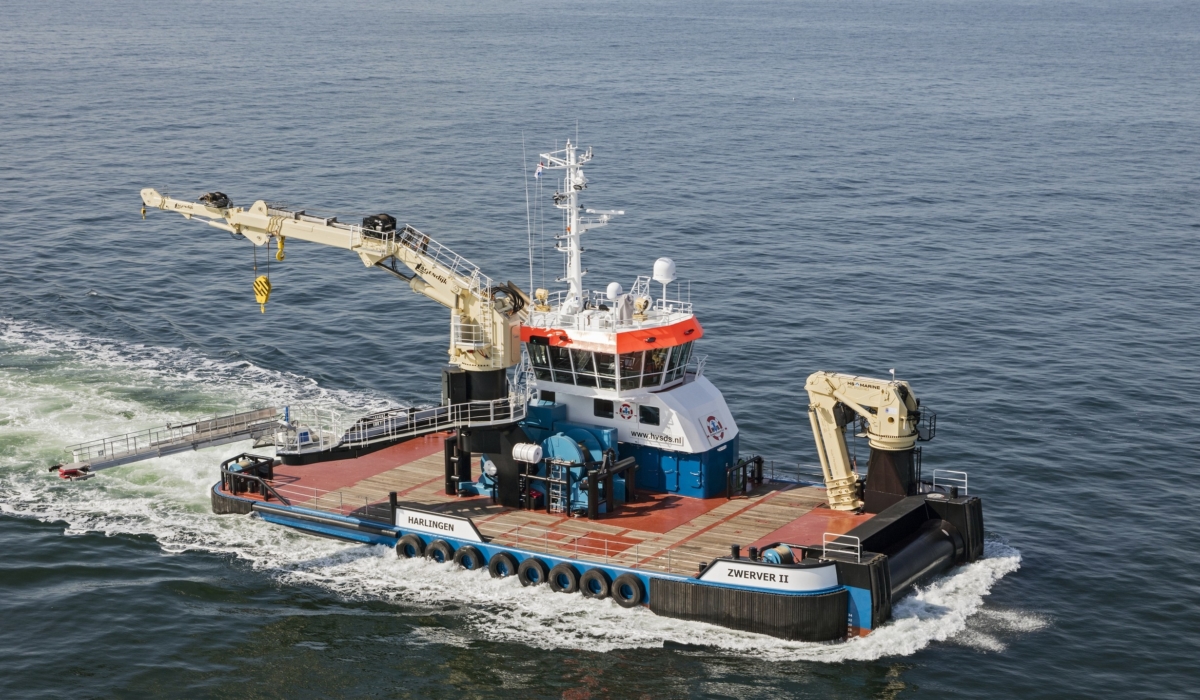 Anchor-handling record for 'Zwerver II'
Recently delivered multipurpose DP2 workboat/support vessel 'Zwerver II' has carried out what is claimed to be the deepest anchor-handling operation by such a workboat.
Built by Zwijndrecht, the Netherlands-based Scheepswerf Gebr. Kooiman BV for Harlingen-based HvS Dredging Support BV, Zwerver II was chartered to J. Ray McDermott to provide support in water depths from five to 275m for the pipelay barge Derrick Barge 30 at the ONGC Vashista project off the east coast of India.
During the deep-water phases, Zwerver II was tasked to assist with anchor-handling in 240m of water and Darron J Smith, marine superintendent with McDermott International stated: 'This anchor handling to my knowledge is the deepest any multicat has ever done and we were more than happy with the ability of the Zwerver.' The anchor arrangement consisted of: 2.5" anchor cable; 15-ton Delta Flipper anchor; 350m, 2.5" pennant and a 12-tonne steel can anchor buoy. Zwerver II was described in detail in the June 2016 edition of MJ.
By Peter Barker