AKC 100 LHE4 installed on the largest and most sophisticated Rotor tug ever built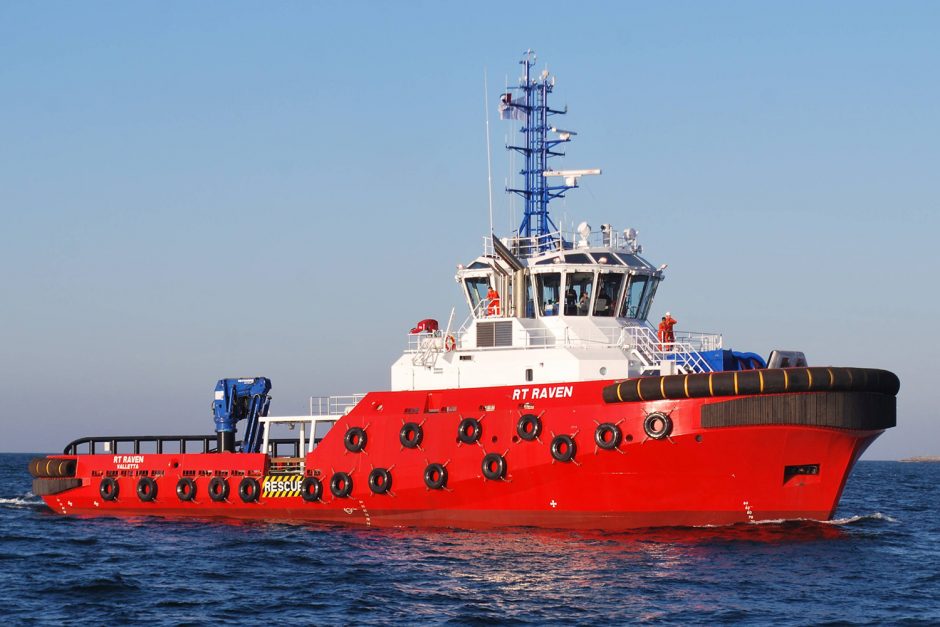 New Tug Named for KT-Maritime Services
A naming ceremony was held for RT Raven in Sharjah, UAE, where the new tug was built at the Albwardy Damen yard. RT Raven is managed by KT-Maritime Services Australia, owned by the KOTUG group, and will be deployed by ConocoPhillips in the Bayu Undan field, north of Australia.
The ART 100-46 class Rotor tug is designed by Robert Allan Ltd and DAMEN Hardinxveld.
The RT Raven will provide offshore services, towage assistance, personnel transfer and standby duties at ConocoPhillips' Bayu Undan field in the Timor Sea. These services will be operated by KT-Maritime Services Australia, which is a joint venture of KOTUG International and Teekay Australia.
The naming ceremony was combined with the christening of the tug by longstanding ConocoPhillips Australia employee Chantelle Birtwistle, currently the JV Manager for the Bayu Undan Project.
The RT Raven will be joining KT Maritime Australian managed fleet of ISVs. With the start of her service making the fourth long term charter in the region for the company, Executive Director of KT Maritime and Chief Executive Officer of KOTUG International, Ard-Jan Kooren, stated in his speech, "This year, it is 20 years ago that we had built our first series of Rotor tug. And today we are here for another milestone, the christening of the largest and most sophisticated Rotor tug ever built. 46 meters and more than 100tons bollard pull."